ABOUT US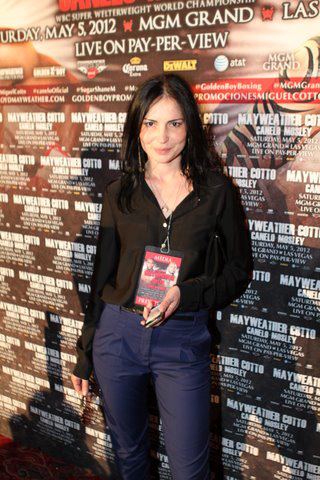 "Anna's Boxing Agency" (ABA) is a sports agency, which began operations in late 2010. Agency located in Los Angeles. A president of Anna Dragost, sports journalist , covering the global professional boxing in America. The main activity of "ABA" – an organization fighting and boxing provides diversified support for Russian professional boxers wishing to establish itself in the global arena . Lighting and promoting professional boxing world involving work as talented athletes and journalists, writers , photo and cinema operators.
Company "Anna's Boxing Agency"
- Ogranization professional debut in America ( visas, License boxer and med.komissiya , selection of the opponent, training in Los Angeles, PR company match, promo video and photo shoot boxer , lighting prof. Debut in the media ); – assistance in signing a contract with American promoter ; assist in the organization of the match at any level , including the fight for the title , broadcast on American television channels. – PR company boxer from "ABA ." This is a photo and video materials about the boxer , interviews, custom articles, promos for upcoming fights , general promotional boxer , as well as a series of actions by the advertising company fighter.
Reality-show " Be a champ"
Anna Dragost, a flamboyant and charming America-based Russian reporter and Allboxing.ru own correspondent in the States, set a highly ambitious goal for herself. Anna has decided to start a brand new reality show "Become a Champ".
The pattern is simple, yet interesting – to bring a relatively unknown Russian fighter overseas for 45 days, to follow him, filming short episodes, and helping him to arrange some suitable environment for training, to find a local coach and, finally, to arrange a TV debut and to sign an agreement with one of American promoters.
The first fighter to enter the show is Spain-based Petr Petrov (32-4-2, 15 KOs), who is coming off a highly controversial decision loss to undefeated Montenegrin Dejan Zlaticanin in April, a fight, a number of observers felt he had won convincingly. Petrov is 30 years old and mostly known for his one-sided loss to the welterweight terror Marcos Maidana via KO 4 in September 2011.
The first season , shot last November, was a success. The fighter Petr Petrov won two battles and he's going to fight again on May on ESPN2.
Second season starts shooting on June, 2014. Boxers from around the world such as Israel, Chile, Kazakhstan, Ukraine and Russia come to Los Angeles, the Mecca of boxing, with the dream of becoming world champion. Streight from, these boxers go to training camp, where they will spend the next month under the spotlight of the project "Becoming World Champion". They will be without the luxuries of cellphones, internet, or television. This original show will be broadcast on American and Russian televitions.